Indoor Industrial Water Misting Fan
Product origin:
Guangdong, China
Delivery time:
50~60 days
Indoor Industrial Water Misting Fan
Indoor Industrial Water Misting Fan is the 26 Inch Mist Pedestal Fan.

26 Inch Mist Fan uses BLDC full sealed motor, has the characteristic of saving energy, low noise, durable and smart control.
Natural wind mode, sleeping mode, 9 hours timer settings and 6 wind speeds are the smart program setting of mist pedestal fan.
RF remote control and multifunctional LVD control panel are available to control the mist fan.

NAKKA is a professional OEM&ODM manufacturer of BLDC motor fans, enjoying over 6 years experience in producing and exporting BLDC fans. We have our own patented technology and lots of certifications such as CE, CB, EMC, ERP, LVD, RED...
Indoor Industrial Water Misting Fan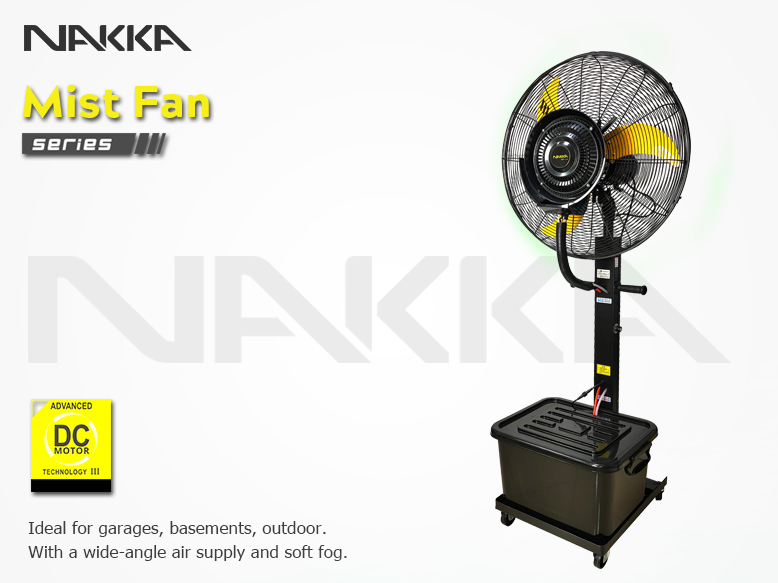 Energy Saving Mist Fan
industrial water misting fan adopts fully sealed BLDC motor. BLDC motor has the frequency conversion feature, so that the mist fan is more energy saving. BLDC fully sealed motor can effectively resist dust. To block outside dust into the motor at the first time. The motor will not be covered with dust and affect the normal operation. At the same time, compared with other fans, industrial misting fans are quieter and durable for mist pedestal fan using BLDC Sine Wave Noise Reduction Technology.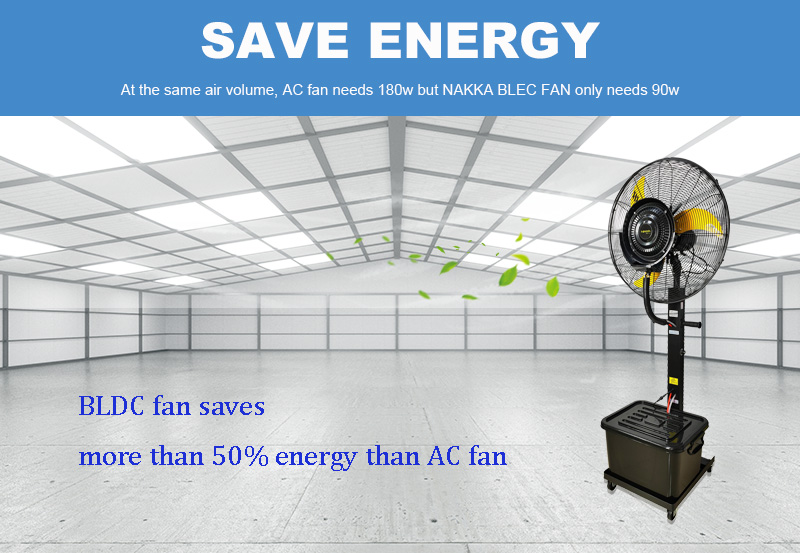 Wide Angle Air Supply
Fan blade of indoor misting fan is the aluminum blade. Aluminum blades are strong and more durable. By the unique angle design, 26 Inch Mist Fan pours a stronger wind.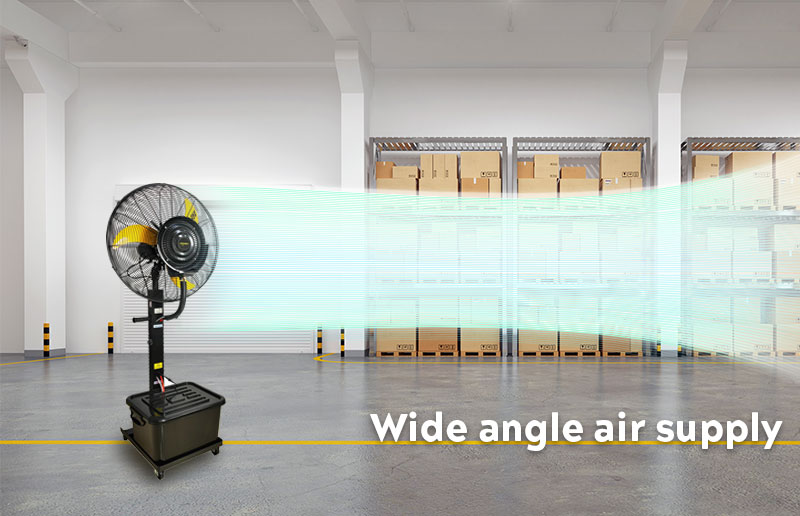 Bionic Natural Wind Function
Bionic natural wind is a three-dimensional smooth and disorderly wind, showing the wind speed, wind volume of fast, slow, strong random, not repeated, but the wind is closest to the nature.
Big and Soft Water Vapour
big wind mist fan has a big misting volume. Equipped with 42L water tank, which can continue to spray water for more than 8 hours.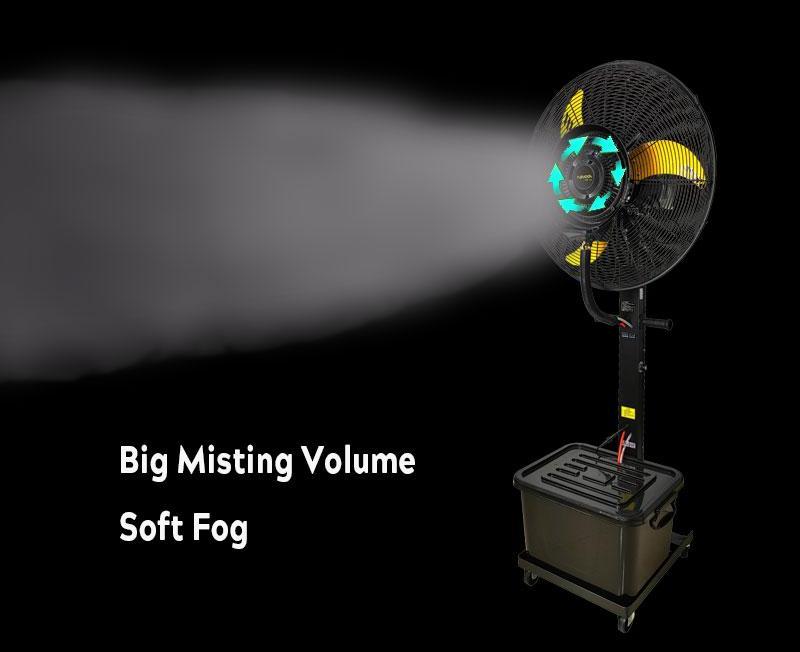 Spray Outlet Recollecting Design
The spray outlet has a water recollecting groove, which can recycle the water from the spray edge to save water.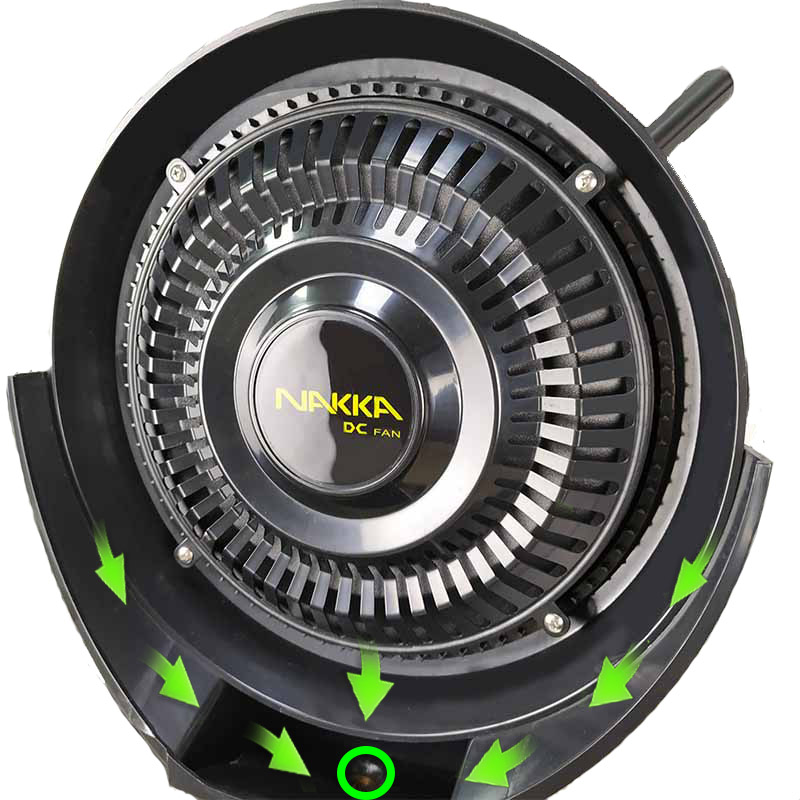 Intelligent Control Panel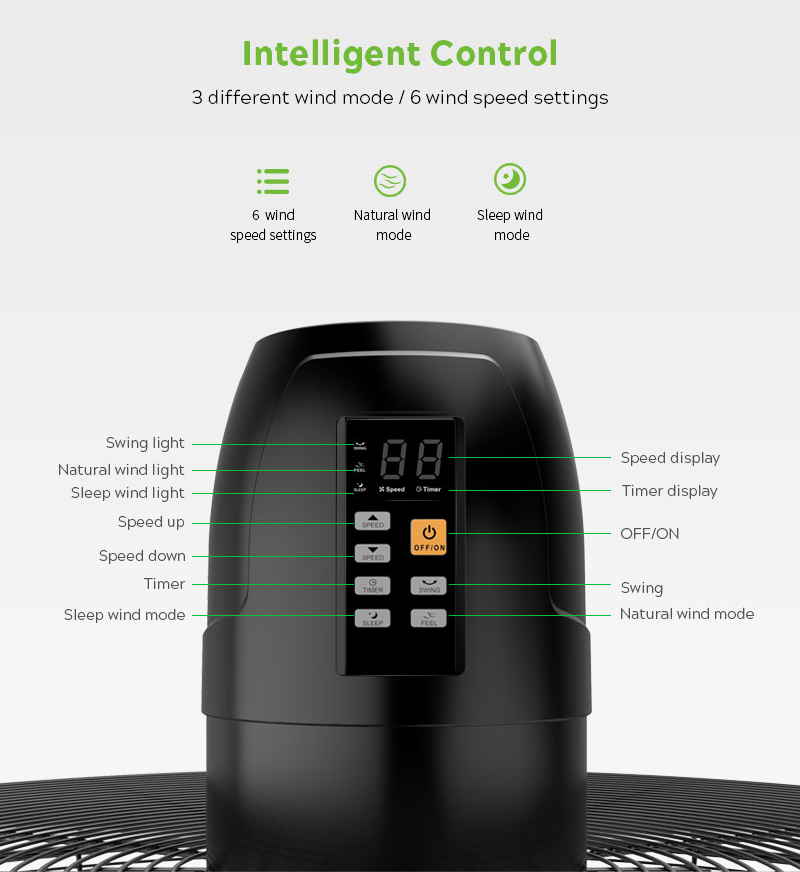 Available with Remote Control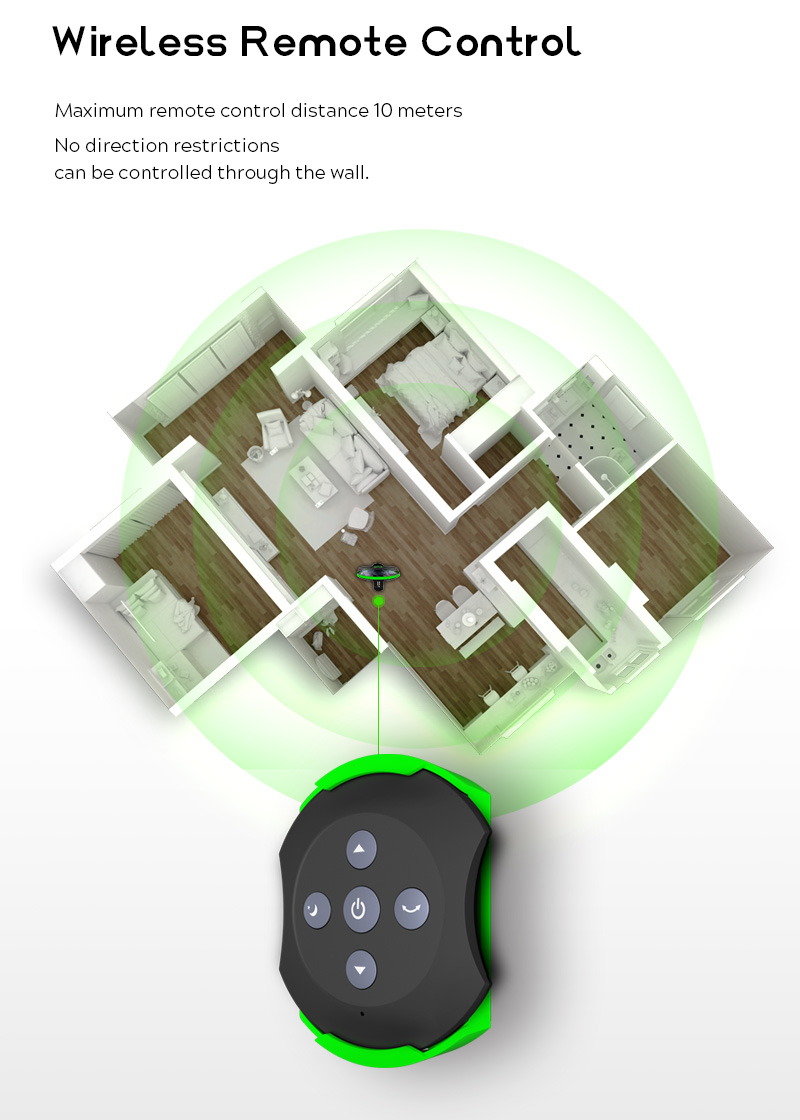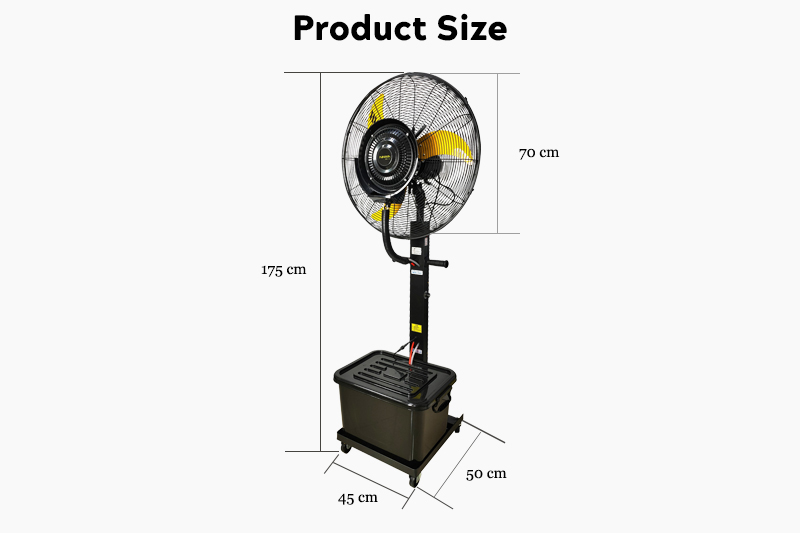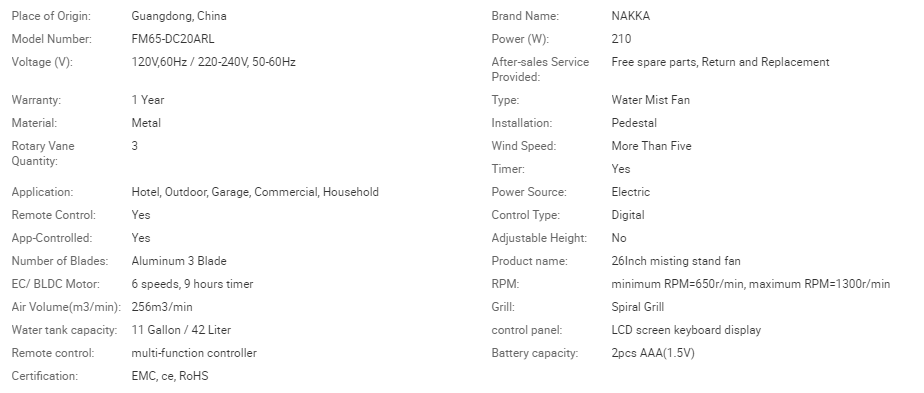 After-Sales Service
NAKKA's products come with a one year warranty of the whole fan and two year warranty for the fan motor. When products are exported, we will provide free spare parts according to the situation. NAKKA has a professional after-sales and R&D team, which can answer and solve your problems.
Exhibition Attending
NAKKA attended the Fair for three consecutive years and actively registered for the first online Canton fair.