30 Inch High Velocity Power Saver Outdoor Barrel Fan
Product origin:
Guangdong, China
Delivery time:
50~60 days
30 Inch High Velocity Power Saver Outdoor Barrel Fan
30 Inch High Velocity Power Saver Outdoor Barrel Fan has the waterproof function, had passed IP44 waterproof test. Waterproof drum fan can work at extremely harsh environment, like some dust and moist environment can work normally.

We are professional BLDC manufacturer, fosusing on OEM&ODM orders. We have a team of professional technicians to produce new products every years according to customers' needs and market tendency. Since we have started our business, we have achieved patented technology of fan blades, fan motor, fan outlook design, ect. and various certifications like CE, CB, ERP, EMC, LVD, RED...
30 Inch High Velocity Power Saver Outdoor Barrel Fan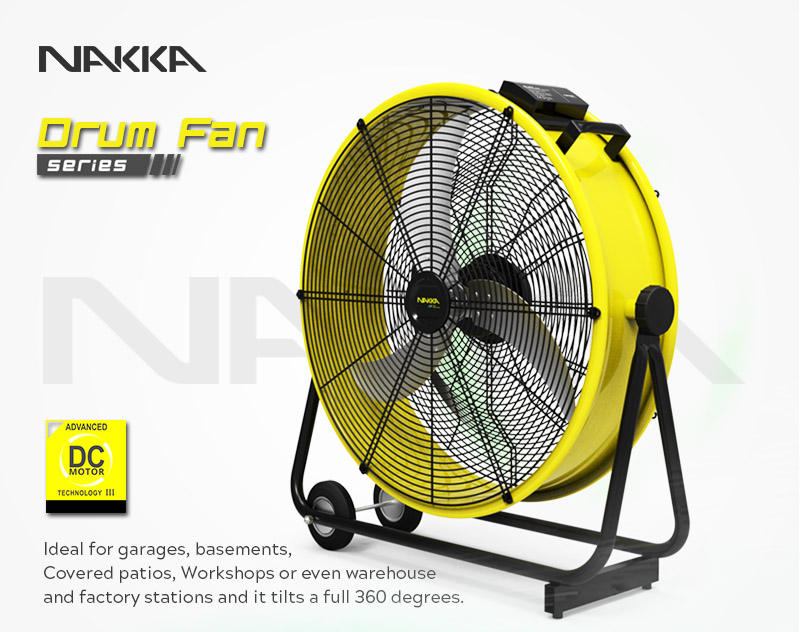 IP44 Rating Waterproof
30 Inch drum fan has reaches IP44 waterproof rating, can bear 360 degrees raining test and work safely and normally. very suitable work in dusty and moisture environment.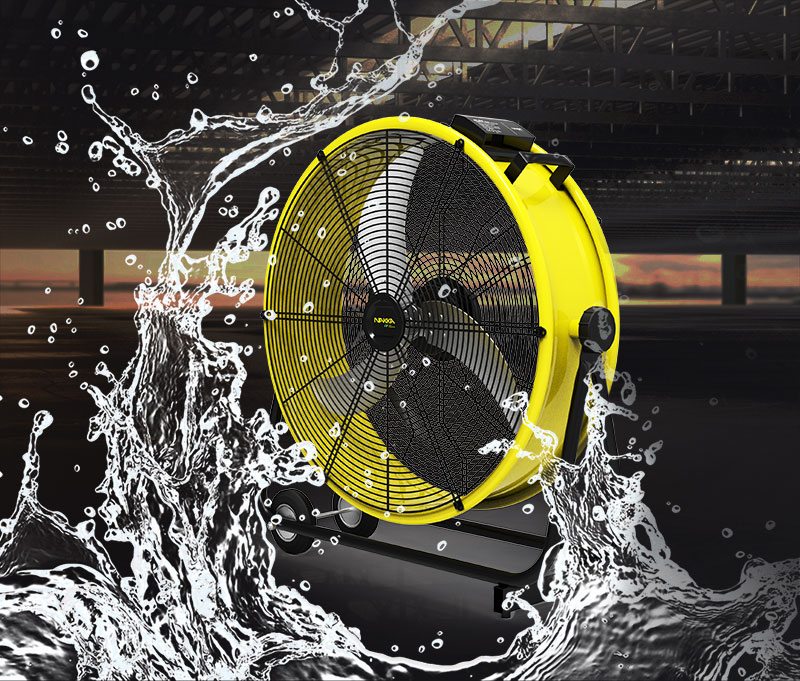 power saver fan
Waterproof drum outdoor fan uses BLDC motor, at least saving 50% power than traditional AC motor. According to the data, at the same air volume, AC fans need 200w but BLDC fans only need 100w. BLDC fans use almost half as much power as AC fans.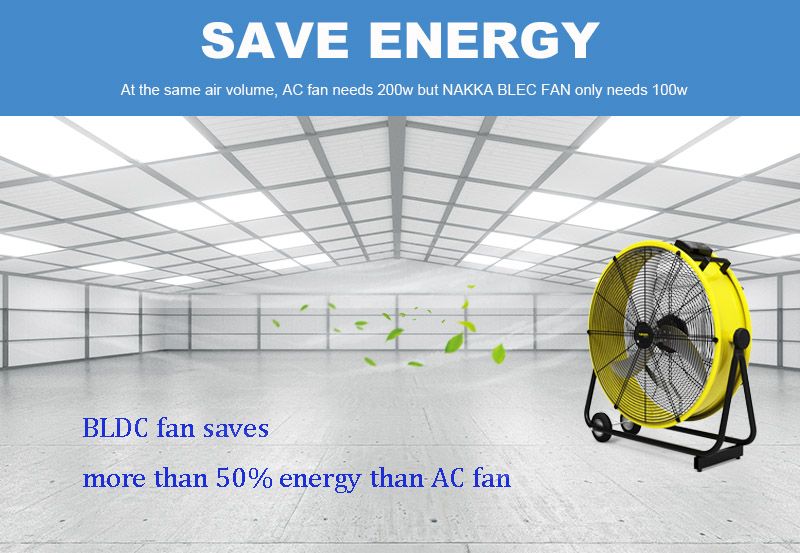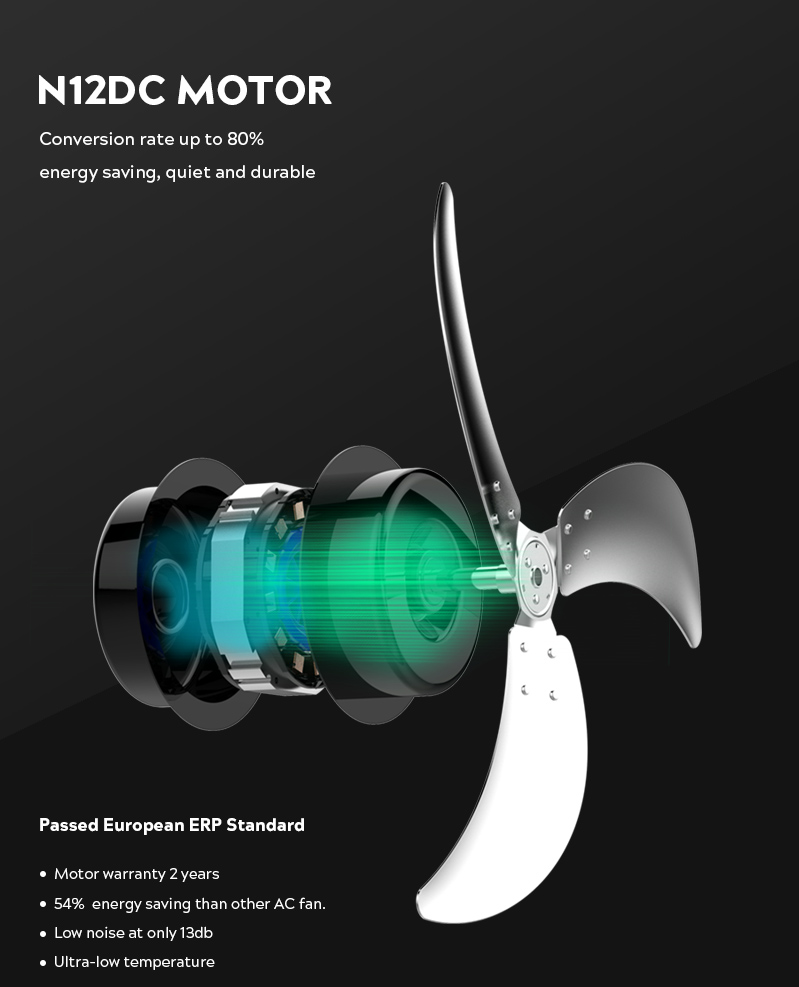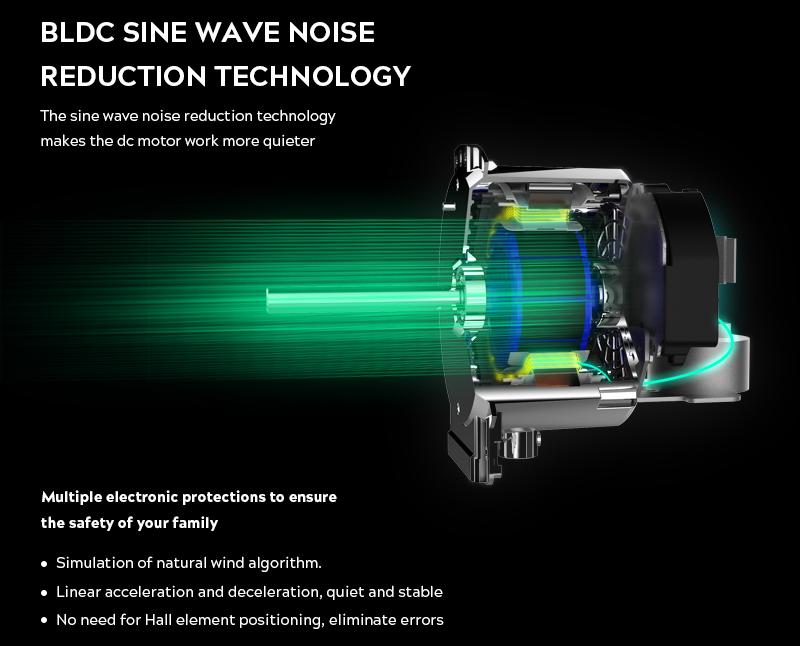 Touch Control Panel
high velocity barrel fanhas a touch screen control panel, which can turn on or turn off the fan, switch up or switch down wind speed and turn on natual wind mode through touching the panel.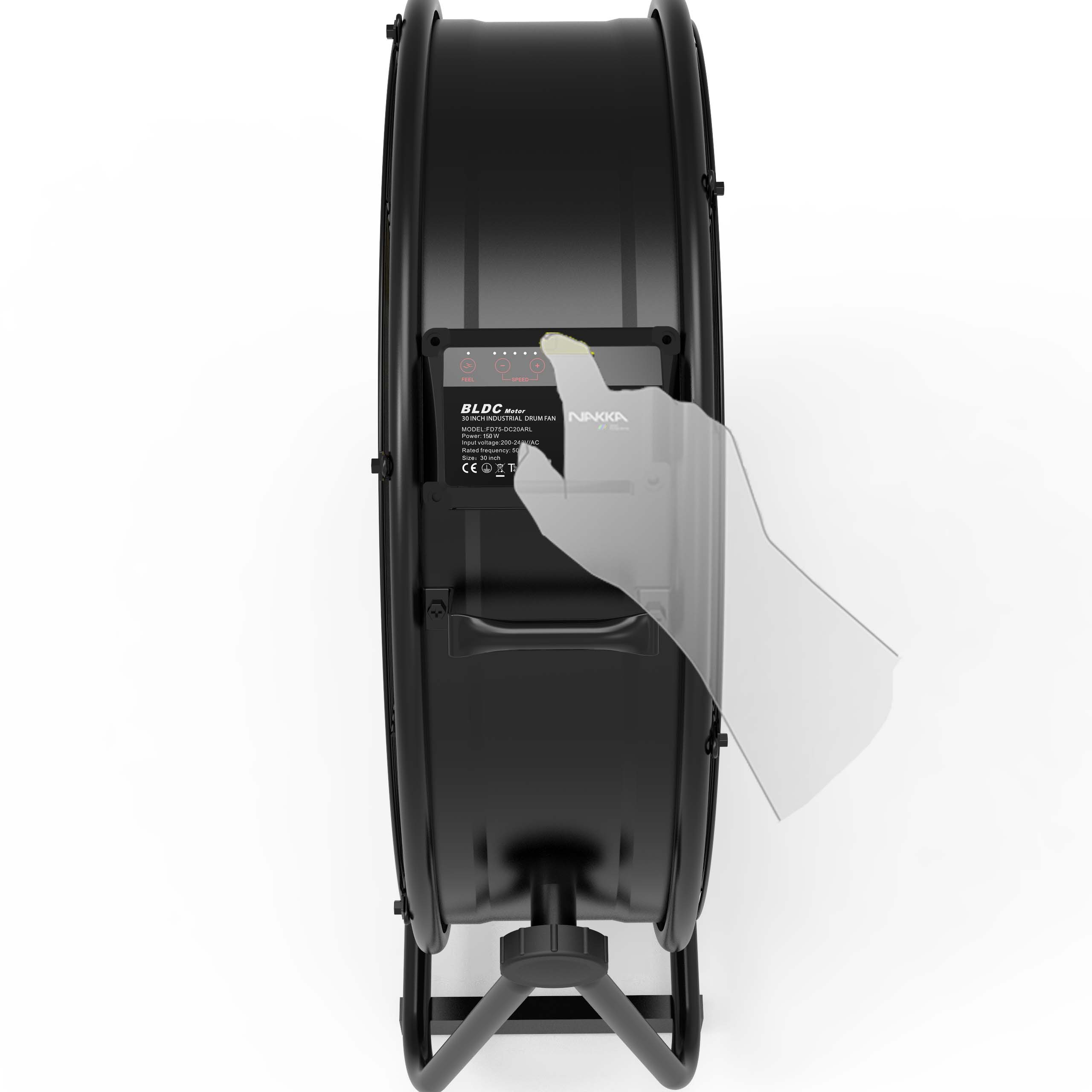 Wide Angle Air Supply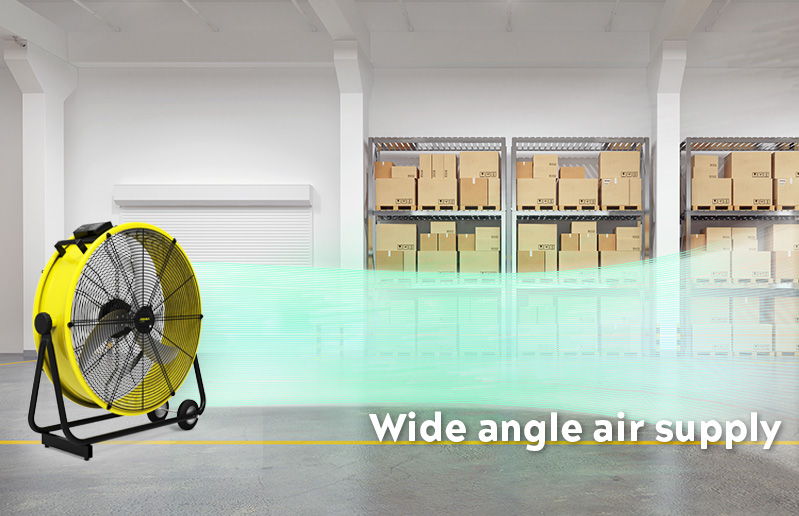 Bionic Natural Wind Function
By BLDC motor accumulating the conversion bionic natrual wind, intelligent barrel fan providing a soft and comfortable wind feel for you.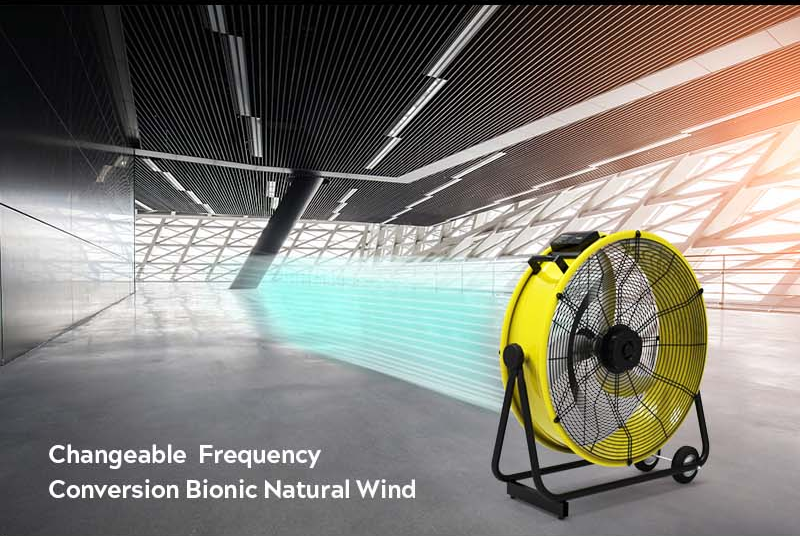 Available with Remote Control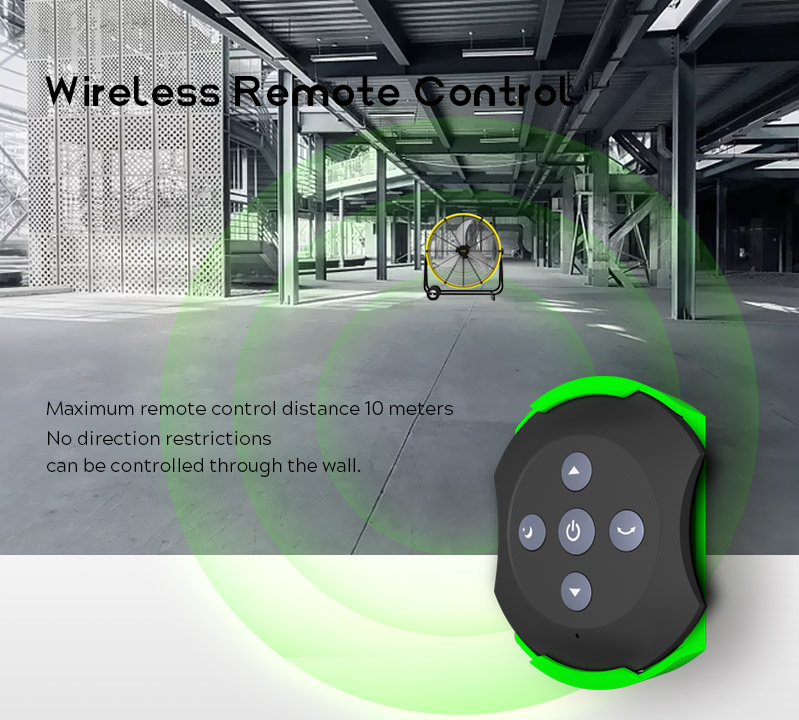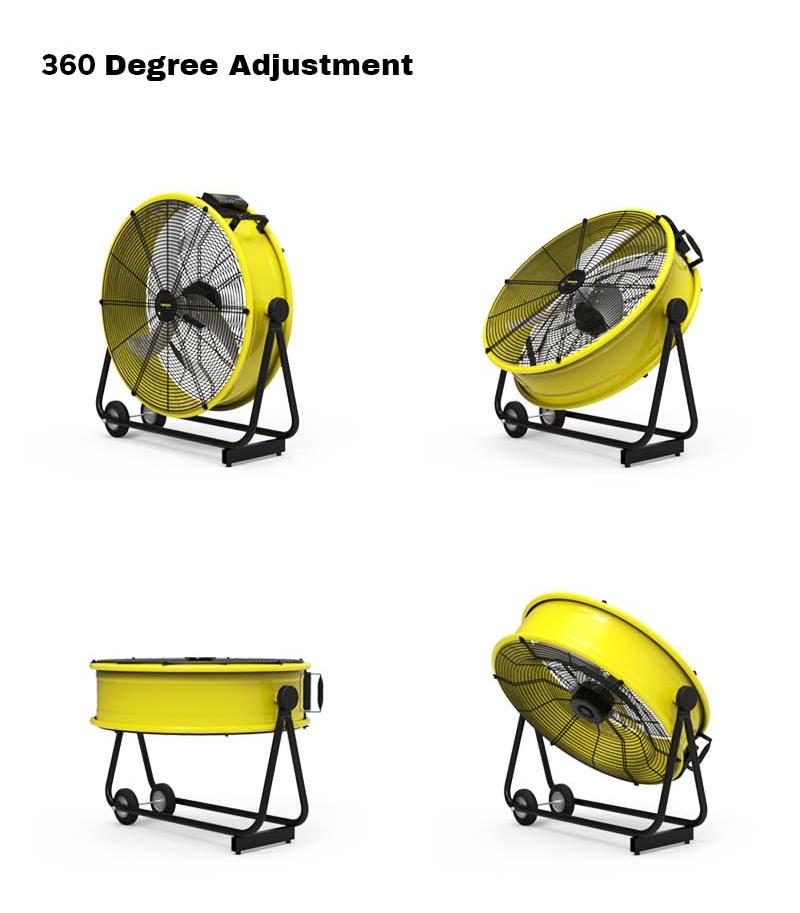 Easy to Move
Drum Fan is portable, equipped with wheels and a handle. You can take it to anywhere you want.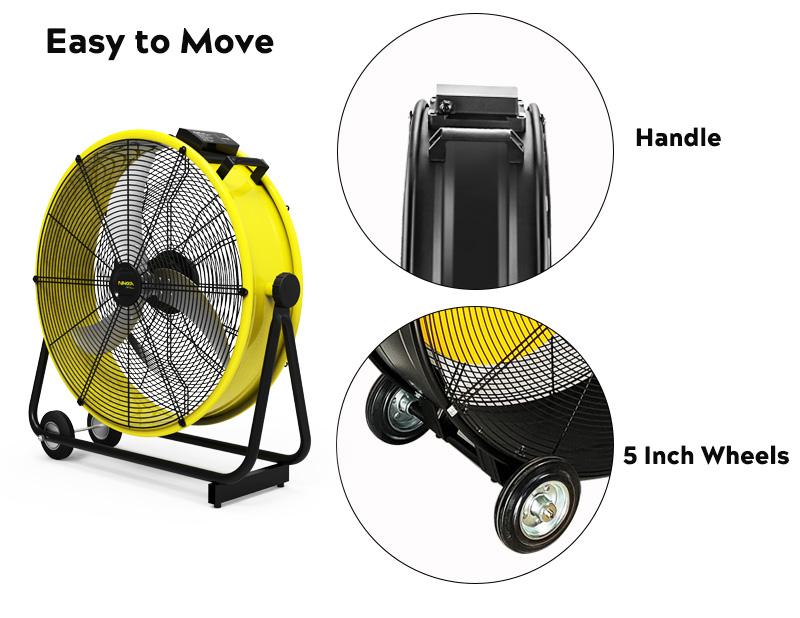 Product Size of 30 Inch Drum Fan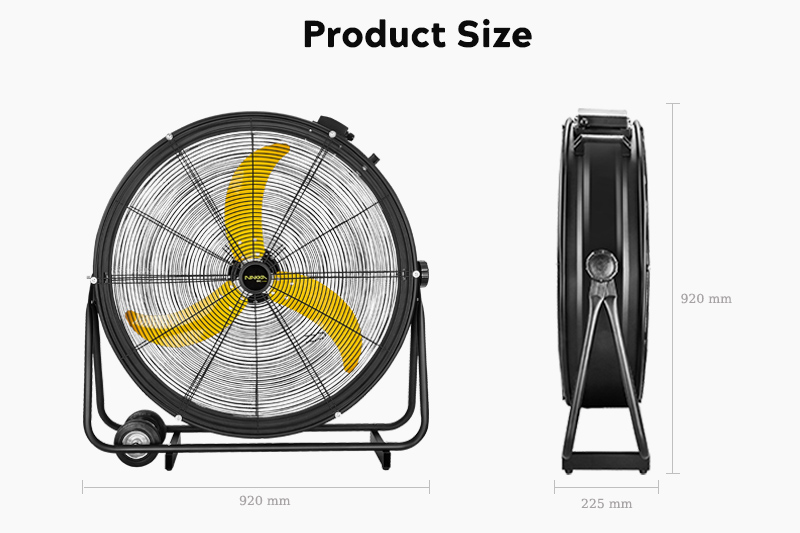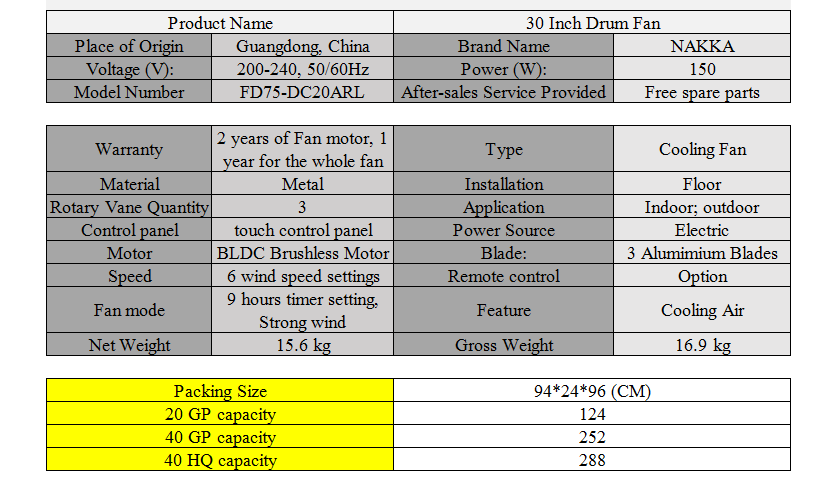 New Technology of Product
NAKKA has its patented technology, which is unique and special in the market, and that is the 18 fan blade design. The ABS 18 fan blades, with double layer, deliver a softer wind at a greater supply angle. This kind of fan blade is used for 18 inch commercial fan, usually suitable for home, office, shopping mall and other environments. Due to the design of quiet fan blade, fans using this fan blade are very quiet.The maximum noise is 56dB, which will not disturb the daily work and life. Because the wind is soft, people will feel very comfortable and cool.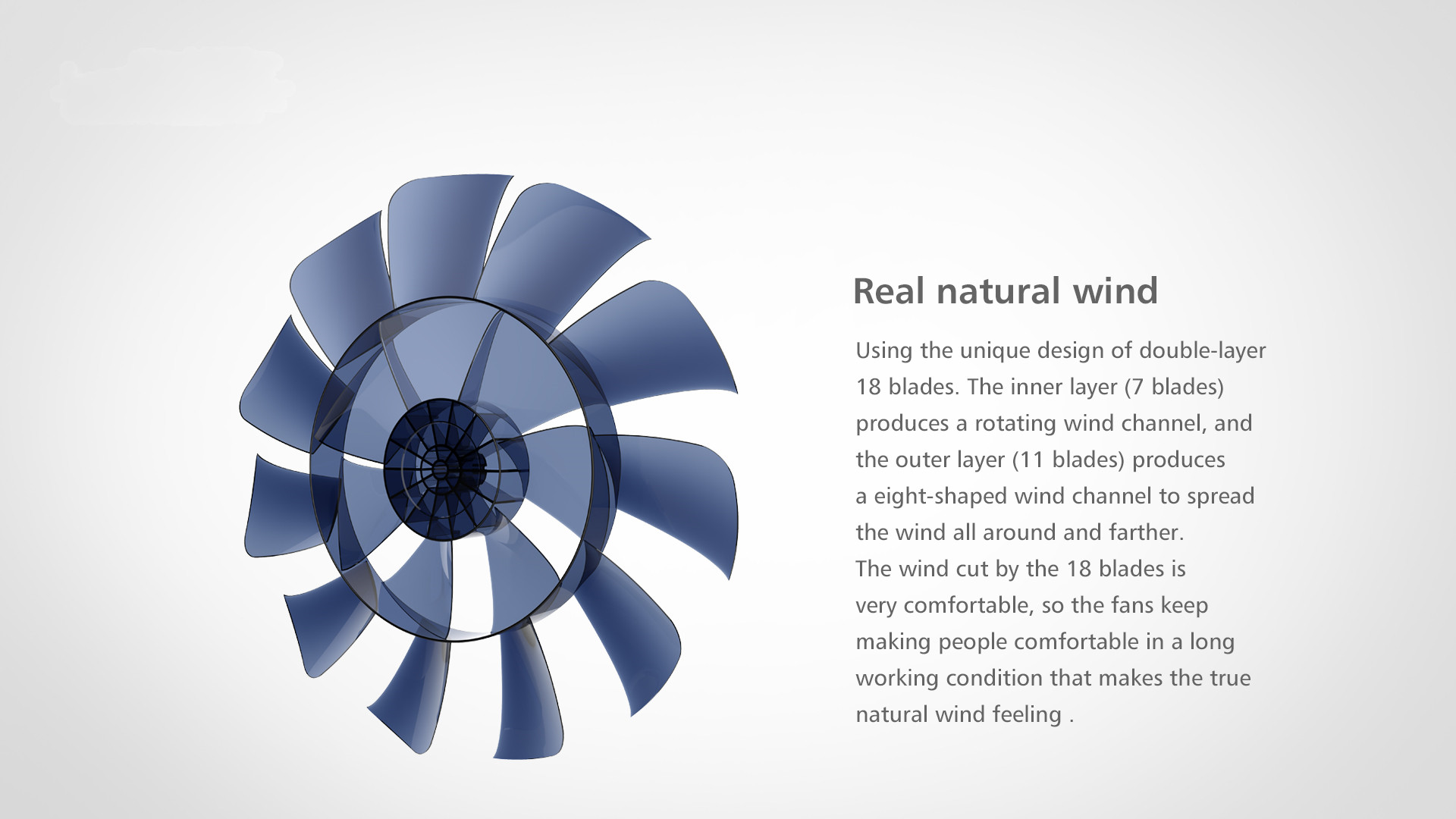 Source of Raw Materials
What the picture shows us is the BLDC fan motor. NAKKA has the patented technology of BLDC fan motor. Therefore, NAKKA BLDC Fan is more energy efficient, more quieter and more durable than other fans.