42 Inch Powerful Drum Fan With Timer
Product origin:
Guangdong, China
Delivery time:
50~60 days
42 Inch Powerful Drum Fan With Timer
42 Inch Powerful Drum Fan With Timer, a very intelligent, smart, energy saving, long service life, and low noise. Advantages of NAKKA drum fan is intelligent, passed certifications, have patented technology, and using BLDC motor.

NAKKA Environmental Appliance Technology Co., Ltd focuses on OEM&ODM manufacturer of BLDC motor fan. We have patented technology of BLDC motor, fan blade, fan outlook design and various certifications like CE, CB, EMC, LVD, RED, ISO9001, BSCI and ect.
42 Inch Powerful Drum Fan With Timer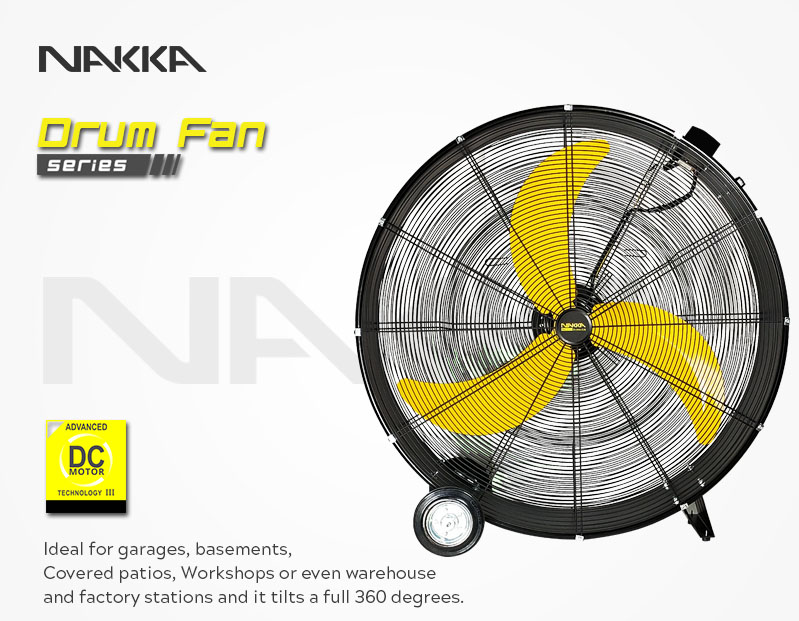 Save Energy



42 inch drum fan has passed European ERP Standard. The whole BLDC motor is full sealed, totally dustproof so that the motor is long service life and low noise. Conversion rate of BLDC motor is up to 80%, very energy saving.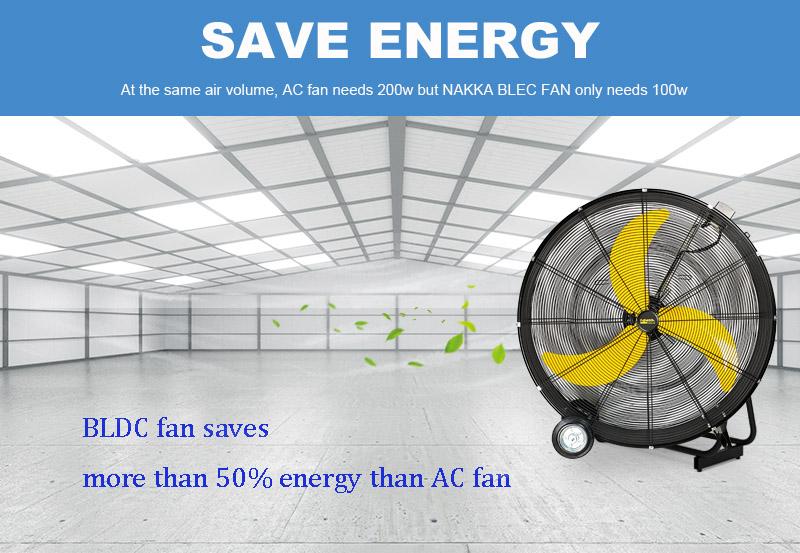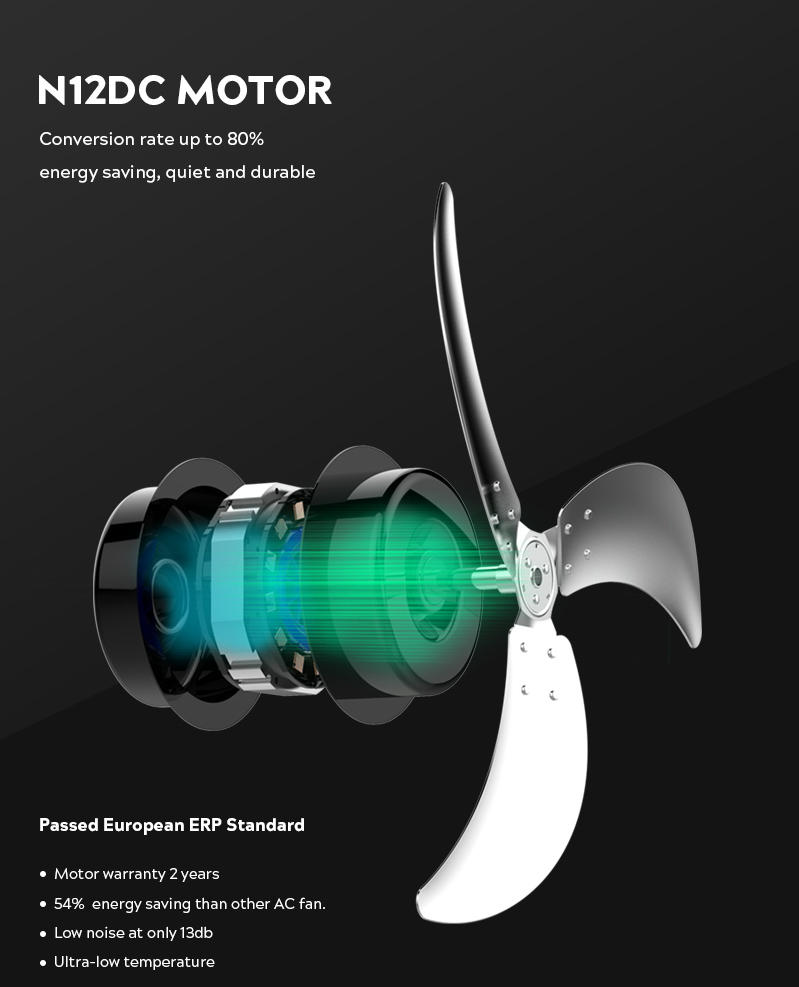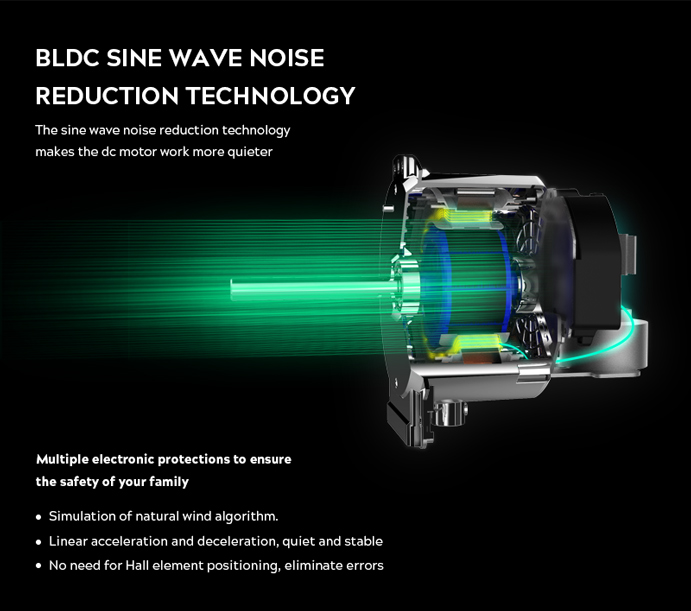 Touch Control
Drum fan with timer adopts touch screen control panel, with a touch of your finger, you can switch on and off the fan, adjust the wind speed of the fan and use the 9-hour timing setting. In addition to the touch screen controller, big size drum fan can also be used with RF remote control to achieve intelligent control.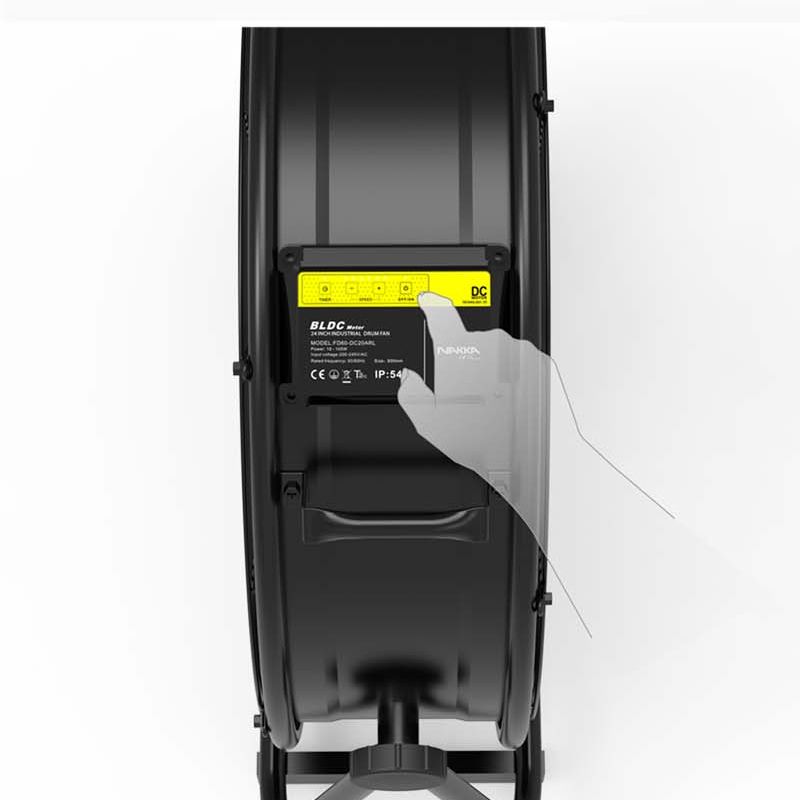 Wide Angle Air Supply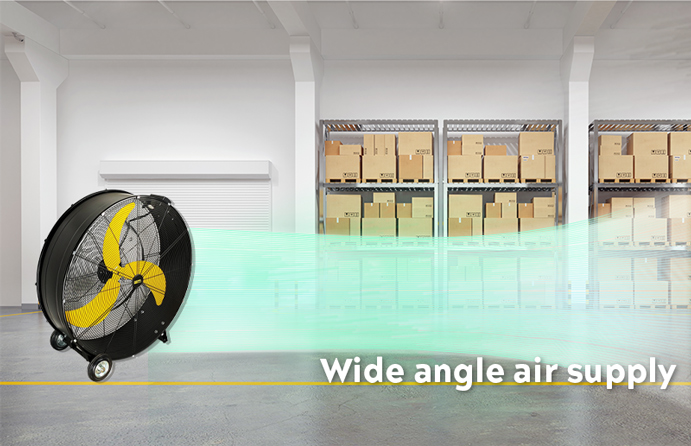 Bionic Natural Wind Function
Through the disordered wind sense to simulate the natural wind, the wind blowing out is very soft and comfortable, there is no strong wind sense to make people headache.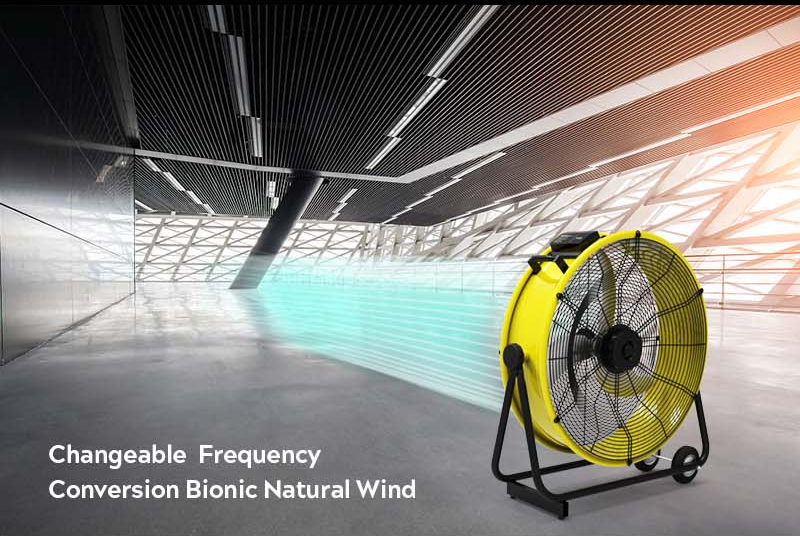 Available with Remote Control
powerful drum fan is paired with RF remote control. 433Hz controller frequency is not disturbed by other radios, and the controlling is very effective.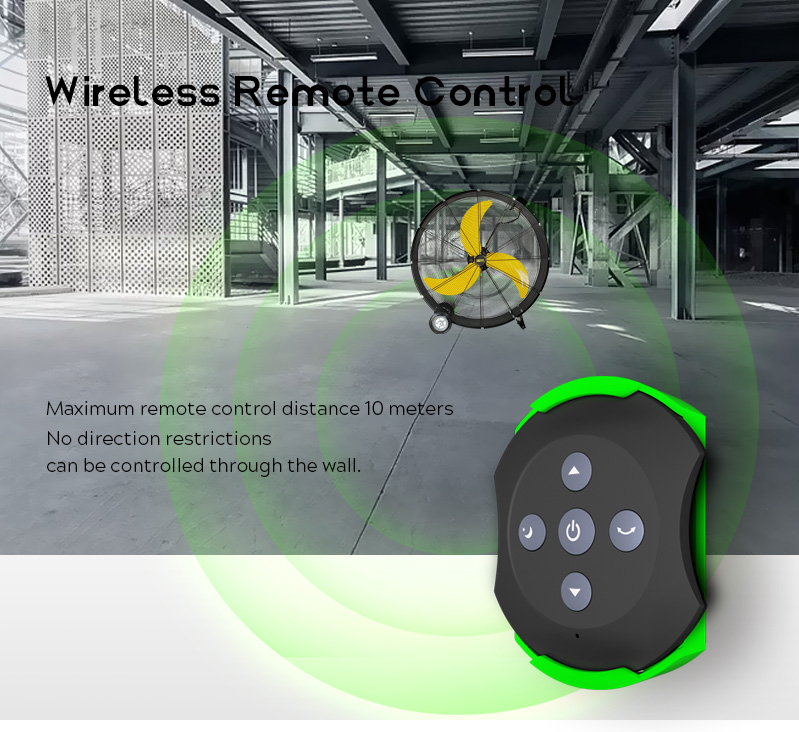 Portable
The wheels and handles work together to make the heavy duty drum fan easier to move. Two sturdy plastic wheels are 5 inches in size, lift the handle to move and put down to stand the fan.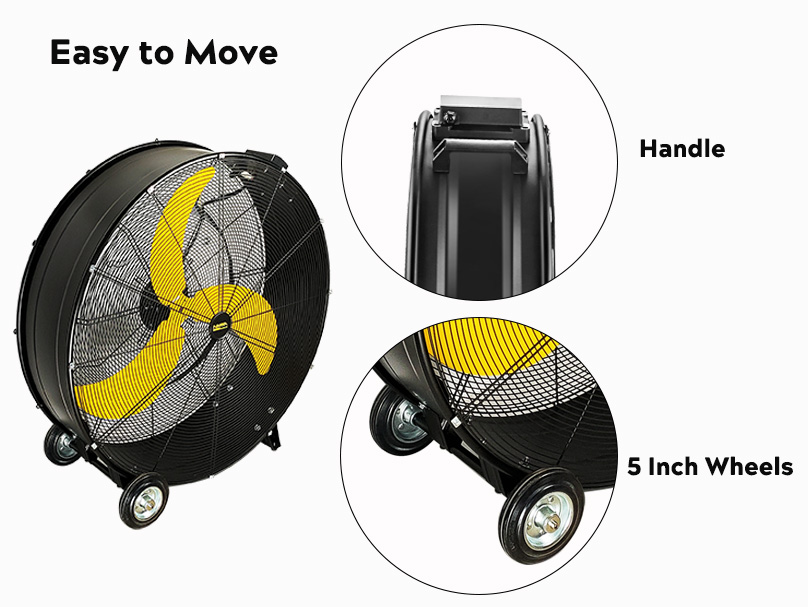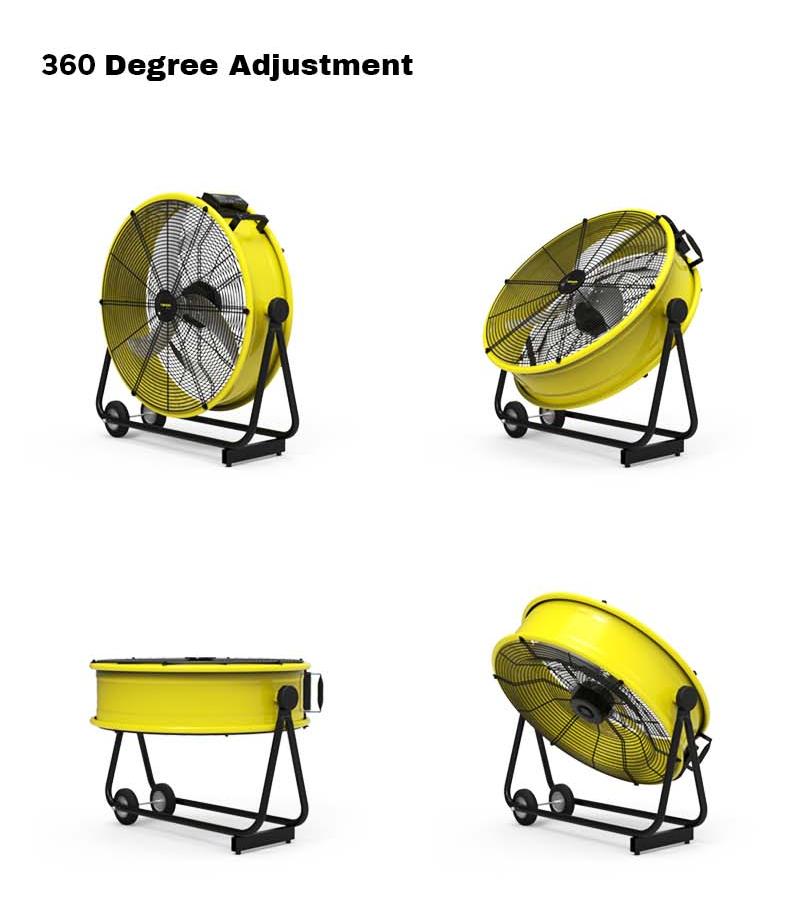 Product Size of 42 Inch Drum Fan