LIVE Stream Brocast Today!
Hello dear all, thank you for watching today's news. Long time no see. How are you? Today is the Monday, wish you have a good start of this week. Since the black Friday is coming, are you busy at preparing for Black Friday? We are busy at the order production as well.
The holiday is coming, we are sincerely holding some activities to introduce our fans to you, therefore, we can finish the most of the job before you celebrating the Charisma.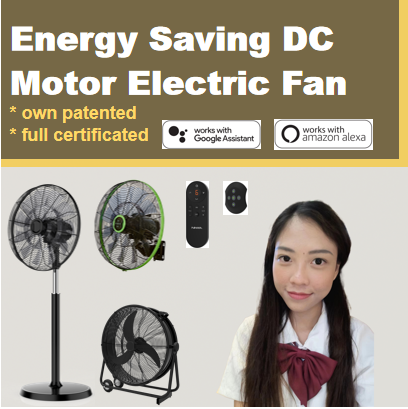 We are going to hold a live stream TODAY! On December 12, Monday 15:45 Beijing Time. In the live stream, our colleague will sit in the live room to introduce the details of our products and solve your problems in time. It is a good chance to know our products, please don't hesitate to see our live stream.
Here is the live stream link, please kindly check.
https://www.alibaba.com/live/look%2521-dc-motor-electric-fan-save_42c839d9-b7a8-4704-806b-74c1f1f7a730.html?referrer=SellerCopy